Farnborough International strengthens its partnership with Binswood Media
Farnborough International has strengthened its partnership with Binswood Media, organiser of Innovation & Technology in Transport ITT Hub 2021, by increasing our role in the development and delivery of this new landmark event.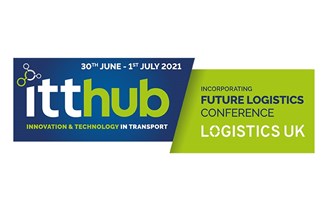 Taking place on 30 June – 1 July 2021 at Farnborough International Exhibition and Conference Centre, the Farnborough International organising team will now support the ITT Hub team with the operational aspects of the event, as well as sales and marketing.
Speaking about the development, Gareth Rogers, CEO of Farnborough International said: "From the outset we recognised the value ITT Hub 2021 will deliver for commercial road transport. The pace and scale of change underway across the industry, against the backdrop of the Government's commitment to net zero, makes this a strategically important event.
"For Farnborough International, greater involvement in ITT Hub is a fantastic opportunity to become part of a highly innovative new sector as well as very strong endorsement of our experience in delivering large and complex events.
Mark Griffin, CEO of Binswood Media said: "We knew that the Farnborough International Exhibition and Conference Centre is the ideal venue for this event given its abundance of indoor and outdoor space, access to major road networks, and flexibility.
"The fact we will now be working more closely with an on-site team who are specialists in developing and running major events is a major benefit for ITT Hub 2021 – a show that has been warmly welcomed as a timely and valuable opportunity for the commercial and passenger road transport industry and the organisations associated with its transformation."
Over the coming years, the ITT Hub brand will play a central role in the seismic shift to carbon-free commercial transport, enabling organisations from throughout industry, government and finance to meet for the first time.
It represents an opportunity for different sectors to collaborate; make informed procurement decisions; share innovation and explore benefits from common-use technology in a way that has never happened before in commercial and road-based passenger transport.
Discover more at:
ITT Hub Event www.itthub.co.uk/
ITT Hub.Net www.itthub.net/
DOWNLOAD OUR BROCHURE TODAY
Complete the form below to get your copy
* This field is mandatory
* This field is mandatory
* This field is mandatory
* This field is mandatory
By checking you agree that you have read our Privacy policy
* Please check this to accept privacy Policy
By ticking this box you are opting in to receiving email communications from us.
* Please Complete Recaptcha