Farnborough International spearheads innovation and change with the announcement of the first major UK exhibition and reopening of live events
Farnborough International is inviting fellow pioneers to safely rediscover the power of face-to-face events as it reopens its world-class and highly adaptable Exhibition and Conference Centre with the first announcement of its extensive and diverse events programme.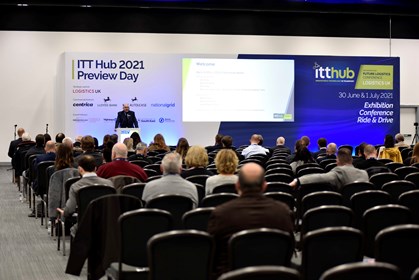 Home to the famous Farnborough International Air Show, Farnborough International is leading the way of the reopening of the business meetings and events industry with the booking of more than six industry-leading exhibitions, including Event Production Show, Space-Comm Expo and The British Motor Show.
Farnborough International is the go-to destination and organisation for the visionaries of today and tomorrow, attracting events and exhibitions that innovate and dominate within their industry, positioning itself as a destination to not only rediscover events, but to see into the future thanks to the venue's forward-thinking character.

Following its formal reopening, the venue will be one of the first within the UK to host a major exhibition, with the Event Production Show (EPS) taking place towards the end of the month, of which Farnborough International is the proud sponsor, partner, host and exhibitor. EPS 2021 will both signal the safe the return of physical gatherings in close to a year and be an essential platform for companies to secure business ahead of the live event summer season.

Connecting businesses in a safe, COVID-secure manner, Farnborough International prides itself of the intense training of its staff, ensuring guests and suppliers feel confident throughout the event. The location's choice of easy and convenient transport links and 3,500 free car parking spaces make access simple and customer experience a dream.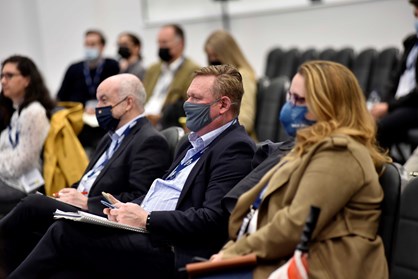 Gareth Rogers, CEO at Farnborough International, said: "Here at Farnborough, we have proven ourselves as trailblazers throughout the past year. We have worked tirelessly to maintain creative and innovative ways for businesses and events to continue in line with the restrictions, while collaborating with our partners and clients to provide a superior experience at the venue. Now, we are pioneers in connecting audiences in a post-covid world, remaining future-focused while providing a flexible venue and a world-class team to deliver memorable hybrid events and immersive experiences."

Steeped in rich history, the inspiring Farnborough International boasts 500,000sqm of flexible indoor and outdoor event space, easily transformed to host an endless number of global events, from aircraft exhibitions to military showcases and the filming of Hollywood blockbusters all taking place adjacent to Europe's leading business aviation hub. Offering scalable spaces, the latest in-house technology and more than 50 years of events experience, it is the spearheading the way for all venues around the world.

Upcoming events:
• Event Production Show – 26-27 May 2021
• ITT Hub – 30 June - 1 July 2021
• Space-Comm Expo – 7 - 8 July 2021
• National Running Show – 17 – 18 July 2021
• British Motor Show – 19 – 22 August 2021
• Fully Charged LIVE! – 3 – 5 September 2021
To see a full line up of upcoming pioneering events, discover our what's on page.
DOWNLOAD OUR BROCHURE TODAY
Complete the form below to get your copy
* This field is mandatory
* This field is mandatory
* This field is mandatory
* This field is mandatory
By checking you agree that you have read our Privacy policy
* Please check this to accept privacy Policy
By ticking this box you are opting in to receiving email communications from us.
* Please Complete Recaptcha