The Creative Craft Show 2023
The Creative Craft Show is the UK's biggest mixed craft show and takes place at several venues throughout the year, with our next stop being Farnborough International 1st – 3rd September!
Fabric, threads, patterns, sewing machines, embroidery kits – we've got it all. Keep reading to see what our events have in store for you this Autumn…
Try Before You Buy
Our shows will always have up to 200 craft brands exhibiting, from smaller independent retailers to the biggest names in the industry, we always have a huge variety on offer. Browse aisle after aisle of crafty goodness and restock your craft cupboard to the brim.
Want to try a new material or tool but want to make sure it's right for you? Try one of our many Make & Take Sessions! These are mini workshops hosted on-stand by the stallholder so that you can make sure you are making the right investment. See our workshop page for official Make & Take listings and find many more interactive opportunities wandering around the show!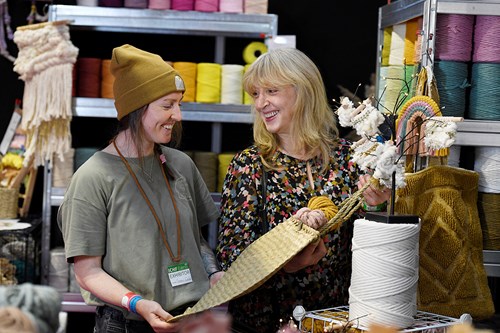 Watch Live Demonstrations From Industry Experts
Here at The Creative Craft Show, we're passionate about bringing inspiration to new and old crafters alike; that's why we make sure every show has a dedicated Demonstrators & Guilds area full of industry experts sharing their newest techniques, tips and tricks, and sharing their knowledge with our visitors. Be sure to pay them a visit, pick their brains and marvel at their latest projects – you won't want to miss them!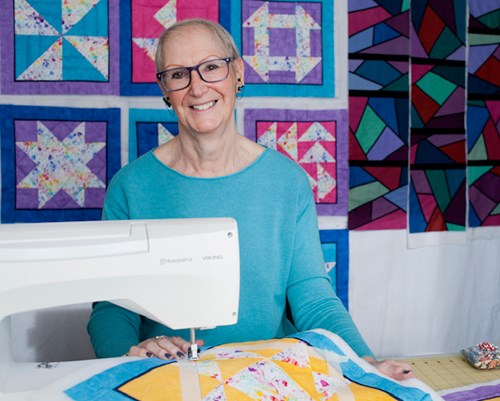 Meet Your Favourite Crafty Influencers
From Sewing Bees to paper crafting queens, expect to see some famous faces around our shows demonstrating, leading workshops, representing their sponsors, and selling products form their own brands.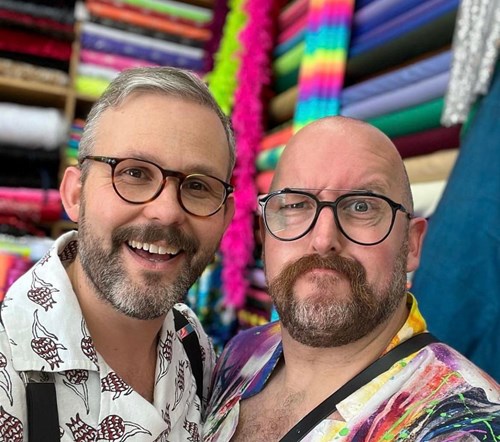 Try Something New With An In-Depth Workshop
Our workshops are always a huge success, with over 80% of spaces selling out before the show doors even open, every time! From overall introductions to a craft discipline, to in-depth tutorials on specific techniques, you'll be sure to find something for your skill level. Many of our shows have dedicated 'Creative Dens' full of papercraft, needlework, and mixed crafty goodness, as well as dedicated 'Stitching Dens' for all things sewing, stitching and embroidery – be sure to check out our upcoming sessions HERE! (https://www.creativecraftshow.co.uk/farnborough-creative-craft-show-september-2023/workshops/)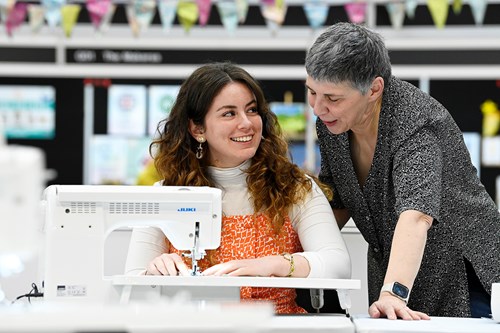 Creative Theming For Every Show
We love getting into the festive spirit of every season, and we want our shows to feel like a new experience every time. So, we've been working hard to fill our Autumn shows with brand new content, seasonal décor, one-off features, and themed workshop sessions. The show content for this for this Autumn at Farnborough International will centre around the theme of Hygge & Cosy Crafting.
Hygge: a quality of cosiness and comfortable conviviality that engenders a feeling of contentment or well-being, regarded as a defining characteristic of Danish culture
We're promoting mindfulness, self-care, and all things Hygge this season, and encourage you to pay a visit to a show to pick up a new crafty hobby to help you have a calm and cosy Autumn/Winter. Imagine being able to curl up with a blanket and focus solely on crafting by candlelight as the dark evenings draw in – bliss!
Visit https://ticketsales.ichf.co.uk/products/creative-craft-show-farnborough-autumn-2023 & book your tickets today!
DOWNLOAD OUR BROCHURE TODAY
Complete the form below to get your copy
* This field is mandatory
* This field is mandatory
* This field is mandatory
* This field is mandatory
By checking you agree that you have read our Privacy policy
* Please check this to accept privacy Policy
By ticking this box you are opting in to receiving email communications from us.
* Please Complete Recaptcha