International Women's Day: Meet Sam King, Exhibitions Account Manager
As part of International Women's Day this year we spoke to Sam King, Exhibitions Account Manager at Farnborough International Exhibition and Conference Centre about her career in events – which has included private audiences with Eric Clapton, and sound checks with international rockers Muse. Now Sam is a major part of life at the home of Pioneering Spirit, here in Farnborough and is involved in the "Women in Exhibitions" Mentoring scheme.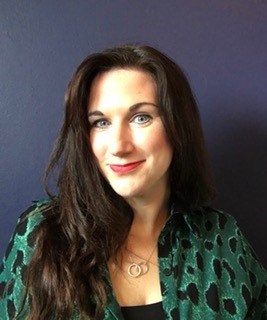 Why did you pursue a career in the events industry and what do you enjoy about it?
Sam's career in live events spans two decades and she's passionate about delivering meaningful and engaging experiences for clients: "My career began in the music industry; one of my first jobs involved sourcing acts for prestigious music venues such as Ronnie Scott's and the O2 arena. I was incredibly fortunate to start my career in this way – the experience was unrivalled and there were certainly some 'pinch-me moments'."
"Working with world-class acts at iconic music venues sets the standard for live events. The planning, preparation, attention to detail, and overall finesse culminate in an unforgettable, once in a lifetime experience.
"One of the highlights for me was being treated to a private audience with Eric Clapton at Ronnie Scott's. There's no way I would've experienced that performance if it wasn't for my job. It is something I will never forget.  
"During my time at the O2 I got to see The Rolling Stones on the opening night of their world tour. Again, a totally unforgettable experience and possibly the pinnacle of a live music event. I also got to see a soundcheck performance by Muse!"
"Working with a diverse range of clients has given me fantastic insight into the value live events deliver. There's a real sense of connection and engagement, whether it's a live music concert, a company conference, or a trade show. Being in this industry is all about creating memorable person-to-person experiences, which is what we thrive on as humans.
"Even now I still get a huge buzz from watching an event take place. It's a rewarding feeling. I think this feeling will be even greater for event profs later this year as we see our industry coming back better and stronger than before."
Exhibition Account Manager
After working in the music industry, Sam then spent several years as an account manager at ExCel London before landing her current role at Farnborough International.
Sam works closely with clients to ensure their show exceeds objectives and supports future growth plans. Sam is responsible for seizing new business opportunities and is a brand advocate for Farnborough International, placing it on the map as a premier venue for consumer and trade shows.
Can you tell us about the "Women in Exhibitions" Mentoring scheme and what would you say to other women who may be considering joining a similar scheme?
"The mentoring scheme focuses on inspiring and empowering women in our industry. It supports the growth and career development of its members through a specially designed 12-month programme working with top players from across the sector, who share their experiences and knowledge with mentees.
"To anyone considering joining a similar scheme – DO IT! It's hugely beneficial for career development, confidence, and network growth. Not only will you learn something new, you will form new meaningful relationships that you could carry for years to come.
"I've had two sessions so far and have already gained some invaluable exposure. The mentorship takes into consideration what I want to get out of my career and provides advice on areas I've highlighted for improvement. It gives me the confidence and support to reach my goals."
DOWNLOAD OUR BROCHURE TODAY
Complete the form below to get your copy
* This field is mandatory
* This field is mandatory
* This field is mandatory
* This field is mandatory
By checking you agree that you have read our Privacy policy
* Please check this to accept privacy Policy
By ticking this box you are opting in to receiving email communications from us.
* Please Complete Recaptcha