Farnborough International: 2022 Venue & Event Trends
2021 saw the reopening of the conference, meetings and events industry, enabling businesses across the sector to adapt to the new demand of their audiences, the challenges within the sector and dive straight into reconnecting international businesses. As we head into 2022, our team of meeting and events experts have shared the biggest trends and predictions for the industry over the next 12 months:
The demand of reconnection
Since the reopening of the meetings and events industry in summer 2021, we have seen the demand for face-to-face engagement across the industry grow and we don't predict this will slow down, even with the latest implemented Government restrictions.
The appetite for the return of in-person events has enabled us the opportunity to develop and support a host of new conferences, exhibitions forums and showcases to reconnect innovative and international audiences and markets. Each of the events we have organised or hosted throughout the summer months, three of which were brand new launches to the market, have received resounding positive feedback from their attendees and partners, with the majority already selling tickets for their 2022 instalments and achieving an average exhibitor rebook rate of 70%.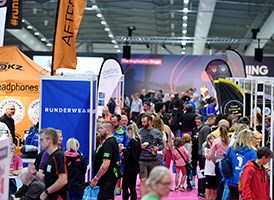 The resurgence of niche events
Events tackling very specific, niche topics and actions such as social, economic, environmental and economic issues, rather than those with a broader outlook, are taking over the current event landscape.
Following the end of lockdown, we found the event landscape has evolved into a diverse group of events, with niche focuses and programmes, showcasing innovation across sectors and reconnecting their audiences, from electric vehicle enthusiasts, space innovators and classic car fanatics to water sport masters and avid campers.
The proportion of new visitors to our venue has increased dramatically to 79% in comparison to 2019/20's 54% suggesting that a range of different events has brought a new audience through our doors.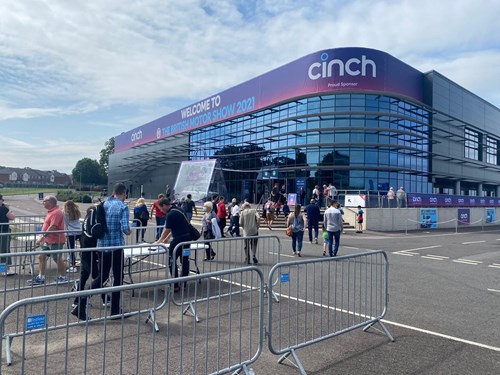 Elevating experience and engagement  
The evolution of events and the demands of attendees has also seen the need to develop innovative experiences to strengthen brand engagement with audiences. After nearly two years of being isolated from peers and audiences, brands are now utilising more tactical opportunities to support, network and engage with peers and their respective industries than ever before, focusing on a 360 approach to the entire event experience.
To reach these brand objectives, event planners are now looking for more non-traditional venues that enable brands to go above and beyond with their event experience. Due to ongoing external challenges, such as international travel restrictions, social distancing and PPE requirements, visitors now have higher expectations of events and how they can deliver a immersive, themed experience, so planners are now looking at venue partners and suppliers that can deliver memorable experiences with the "wow factor" more than ever.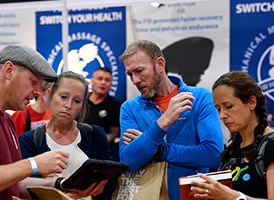 360 marketing approaches
With the needs of consumers and professionals becoming more specific and precious, event organisers now need to utilise multiple touch points to attract their audiences, build brand awareness and generate engagement, meaning a marketing plan can no longer be just reliant on advertising.
Pre-event engagement platforms and activities, such as webinars, half-day conferences, social media networking groups, roundtables and post-event PR, are now becoming part of the event organisation process to create a holistic approach to marketing and communications.
For more information on Farnborough International Exhibition & Conference Centre, and our experience, click here.
DOWNLOAD OUR BROCHURE TODAY
Complete the form below to get your copy
* This field is mandatory
* This field is mandatory
* This field is mandatory
* This field is mandatory
By checking you agree that you have read our Privacy policy
* Please check this to accept privacy Policy
By ticking this box you are opting in to receiving email communications from us.
* Please Complete Recaptcha